The Sketch Comedy Night
Sketch Comedy in an Improv Festival!?  For one night only we let the performers plan the show ahead of time.  Sketch comedy has roots in improvisation so we let it slide… but just for this one hilarious show.  Local sketch heroes HUNKS and President Bear will perform alongside the DEBUT of the festival's first all-women sketch ensemble. Hosted by Stephen & Caity. The future is funny.
The festival Sketch Ensemble was created and assembled for the Winnipeg if… Improv Festival by Caity Curtis. The ensemble includes:
Ashley Burdett, Jessina Cheffins, Sarah Jane Martin, Angie St. Mars, Taylor Owens, Cathy Herbert with addition creation from Dana Smith.
Plus special guest appearances by: Megan Gray (Magnet Theater, NYC), Lauren Cochrane (Bucko), and Stepheny Hunter (Halifax).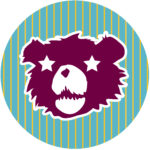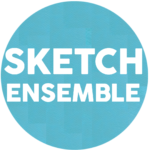 Thursday, Oct 19th 8PM
Gas Station Arts Centre 445 River Ave