Improv Workshop
Have you always wanted to give improv a try? Have you done some improv and you'd like to take it to the next level? The festival brings in some amazing performers to do shows, it turns out they're also talented improv instructors too! 
The Winnipeg Improv Festival is excited to present a workshop by Chirs Mead at the Gas Station Arts Centre!
😍 Get into trouble, fall in love
A workshop dedicated to techniques that forge a fierce and stable connection with your scene partner. Work on emotional listening, making clear choices, building a scene together and having an emotional point of view. We'll also play with ideas that allow you to be vulnerable, fearless and effortlessly collaborative.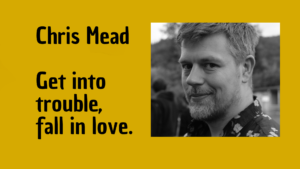 The workshop fee is $30
(email to secure your spot theimprovco(at)gmail.com
Sunday, Oct 23rd from 12 – 3 pm
Gas Station Arts Centre 445 River Ave