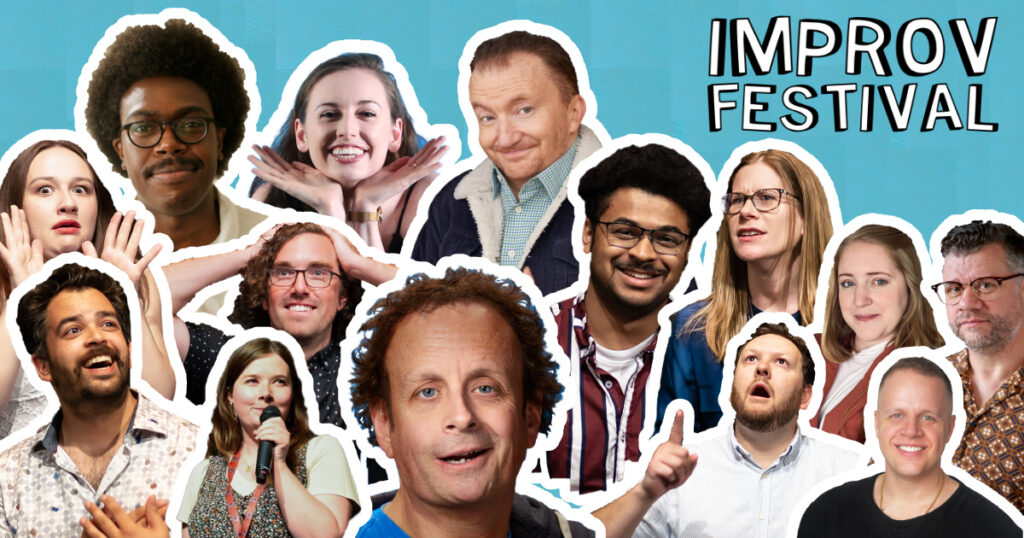 Kevin McDonald
Comedian, actor, writer and director Kevin McDonald founded "The Kids in the Hall" with friend Dave Foley after they met in Toronto at Second City, and the television series ran from 1988-1995. In the troupe's television series and stage shows, he portrays several popular recurring characters, such as the King of Empty Promises, Sir Simon Milligan, and Jerry Sizzler. McDonald went on to appear in a variety of films including Boy Meets Girl, Lilo & Stitch, Lilo & Stitch: The Series, and Epic Movie. On television, he has appeared on The Martin Short Show, Ellen, That '70s Show, Seinfeld, Friends, NewsRadio, MADtv, Arrested Development, and Corner Gas. McDonald has also done voice work for various animated series, including Nickelodeon's Invader Zim, The Angry Beavers, Catscratch, and Clerks: The Animated Series. He also played an imaginary friend named Ivan in the episode Sight For Sore Eyes on Foster's Home for Imaginary Friends, appeared in the music video for "Roses" by Outkast, and made an appearance in Tim and Eric's Awesome Show.
Kevin will be hosting and performing in the 8 pm show on Saturday, Oct 21st. He will also be teaching the sketch comedy workshop during the afternoon of Sat, Oct 21st.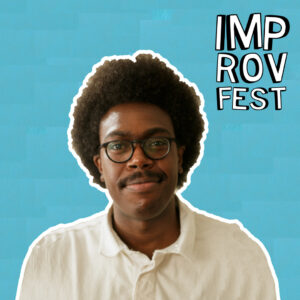 Tim Blair
TIM BLAIR is a comedian and founding member of the acclaimed comedy troupe, TallBoyz II Men. Together with Bruce McCulloch from Kids In The Hall, they created the multiple Canadian Screen Award-winning sketch show, TallBoyz. A seasoned live performer, Tim excels in stand-up, sketch, and improv. He's an alumnus of Second City's House Co. and has showcased his talent at festivals like Just for Laughs Toronto and the NBC Breakout Festival.
Tim will be performing in the White Rhino Show on Thu, Oct 19th at 8 pm as well as all the Festival Ensemble shows (Every night from Thu, Oct 19th to Sat, Oct 21st at the Gas Station Arts Centre)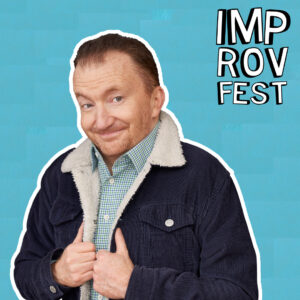 Ken Hall
Ken Hall is a Canadian Comedy Award Winner for Best Breakout Artist.  He is also a multiple Canadian Comedy Award Nominee, actor, improviser, teacher, award-winning director, writer and playwright who occasionally finds time to sleep. Ken Hall is a Canadian Comedy Award Winner (Best Breakout Artist) and multiple CCA nominee. He is also one half of the award-winning sketch/improv/clown duo 2-MAN NO-SHOW along with his comedic soulmate Isaac Kessler. Ken has had the pleasure of working for Cirque Du Soleil. Ken teaches improv, clown and public speaking at The Second City. Ken plays the lovable Herb and provides motion capture as the body of Pogo in Netflix's THE UMBRELLA Academy. He has appeared in numerous film and television roles including two seasons as, Jeff The Grey, on TBS's hit series PEOPLE OF EARTH and has appeared as a guest on CONAN. 
Ken will be performing in the White Rhino Show on Thu, Oct 19th at 8 pm as well as all the Festival Ensemble shows (Thu, Oct 19th and Fri, Oct 20th at the Gas Station Arts Centre)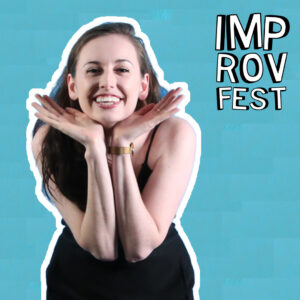 Susan Evans
Susan Evans is an improviser with Rapid Fire Theatre in Edmonton, Alberta. She is a part of the sketch group Dang Dumb performing in the 2020 Toronto Sketch Festival and Edmonton Fringe. She is a cabinetmaker by trade, having built various sets for Frick, I Love Nature on CBC Gem. She has performed with Folk Lordz and loves being involved with Edmonton's annual Fringe Festival. She is extremely excited to take part in the Winnipeg Improv Festival!
Susan will be performing every night as a member of the Festival Ensemble from Thu, Oct 19th to Sat, Oct 21st at the Gas Station Arts Centre.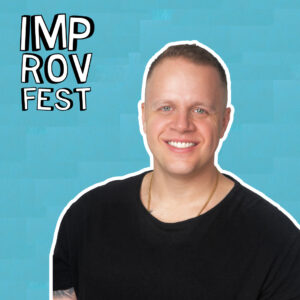 Wayne Jones
Wayne Jones is an improv comedian and producer based in Toronto, ON. Wayne has headlined "The White Rhino", one of Toronto's premiere comedy/variety shows for over a decade. Wayne was nominated for a Canadian Comedy Award for Best Live Production, for his sold-out "Colin Mochrie & Wayne Jones" tours. He has produced acclaimed shows across North America including at Second City Toronto, The Annoyance Theatre in Chicago and in Los Angeles. Festival credits include Just For Laughs: Toronto, Edmonton International Fringe Theatre Festival and Improvaganza.
Wayne will be performing one night only! Thu, Oct 19th at the Gas Station Arts Centre.