If you came here to learn more about the performers and people at the festival, you have come to the right place. We will be posting who our 2018 guests are very soon.
Our guests last year at the festival: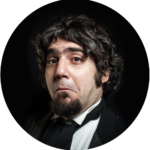 Dave Morris is a speaker, teacher, and storyteller, but mostly he's an improviser. He's been teaching, producing and performing improvisation around Canada and the world since the turn of the century. He is the artistic director of the award-winning Paper Street Theatre co. in Victoria B.C., was a long-time volunteer and regional director for the Canadian Improv Games, and performs his one-man improvised storytelling shows to high acclaim. He has performed and taught at festivals around the world, including Seattle, Montreal, London, Berlin, Amsterdam, Chicago, and many more across Canada. And he probably likes you already.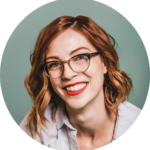 Meags Fitzgerald is a Montreal based writer and illustrator. Over the last 12 years, Meags has performed and taught improv in theatres across Canada, in the United States and Australia. In recent years she has been an ensemble member at Paper Street Theatre's Improv Festival, Toronto's COMBUSTIONfestival, Halifax's East Coast Improv Festival, and at the Vancouver International Improv Festival. With her troupe Quest of the Dragon King, she's also performed at the Ottawa Improv Festival and toured the Northeastern USA. She is lucky enough to be in a duo, We're So Strong, with her oldest, bestest pal, Dave Morris. Meags is also an award-winning graphic novelist and an aspiring circus aerialist.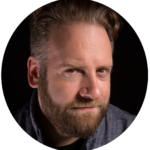 Tony Beeman performs regularly as part of Seattle's Unexpected Productions, where he directs, teaches Unexpected's Performance class, serves as Artistic Associate and manages Improv Anonymous, UP's resident longform group. Off-stage, Tony loves graphic design, illustration, writing, photography, everything Seattle, his wife, Jeannine, and his dog, Jane Boston.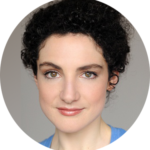 Megan Gray is the Artistic Director of the Magnet Theater in NYC, a writer, performer, teacher and native New Yorker. She has been studying improvisation for over a decade, with Armando Diaz, Kevin Dorff, Christina Gausas, Dave Pasquesi, TJ Jagodowski, Dave Razowsky and many talented others. Megan has performed with Second City aboard the NCL Gem and has taught improvisation at universities and festivals around the country, Canada and Europe, as well as companies and organizations. She also does a lot of yoga.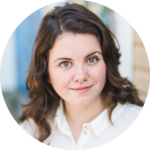 Stepheny Hunter is an actor and improviser currently living in Halifax, Nova Scotia. She's recently graduated from Dalhousie's Fountain School of Performing Arts Acting Program and has been producing and performing in improv shows over the past four years. She has worked with Make 'Em Ups Improv Company as a performer, producer and teacher, as well as was a member of the East Coast Improv Festival 2015 and 2016 Ensemble. Recently she has been working on a monthly improv show called Hello City, named after the Barenaked Ladies' song about how much they hate Halifax. Stepheny has improvised and trained in cities across Canada, but is excited to be coming back to her hometown to be a member of the IF 2017 International Ensemble.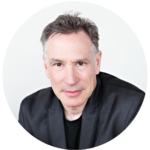 Joel Carter is an accomplished palliative care and pain specialist, author, speaker, storyteller and artist. Born and bred in Winnipeg – he received his medical degree from the University of Manitoba, completed his pain and palliative fellowship at the Dana Farber Cancer Institute at Harvard University in Boston, and training at the Physician Leadership College at the University of St. Thomas in Minneapolis. Carter previously worked as an Emergency Room Doctor in both Duluth & Monticello, Minnesota and Winnipeg, Canada. He practices Pain and Palliative Medicine in Minneapolis where he speaks and lectures on various topics related to quality of life support, the life lessons of his patients share with him on meaning and life purpose, and the integration of creative art process with healing arts practice. He was named by Minnesota Monthly as Best Doctor in 2017, 2016, 2015 & Best Doctor for Women in 2014 for Palliative Medicine – Hospice.  Carter's clinical interests include the use of storytelling and narrative as they pertain to the psychosocial aspects of dying patients and their families. He has been published in the Los Angeles Times, Reader's Digest and the Annals of Emergency Medicine. He is the author of "Lava Lamp Lessons – Writings, Stories, and other Free Associations," and  "Rockpeople – The Chester Creek Inuksuit Anthology" which became a sold out regional hit in Minnesota.  The sequel work "Rockpeople – Beyond Chester Creek" published in 2012 has garnered multi-award winning recognition and accolades. He and his wife, along with their two beautiful children currently live in Minneapolis.
*Catch him telling true stories on Sat, Oct 21st at 8PM in the show "Words To Live By"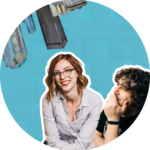 We're so Strong: Dave Morris (Victoria) and Meags Fitzgerald (Montreal) have known each other for a very long time, and they're still friends. It's probably because they both like their improv with a strong sense of story, and just a dash of darkness. This cross-country duo will delight you with their dark, yet playful, style of improvised theatre. 
*Catch their set on on Fri, Oct 20th 8PM
The Festival is organized by: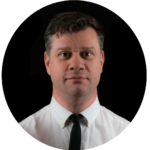 Stephen Sim is the founder of the Winnipeg Improv Festival way back in 2000. One half of the duo "Stephen & Caity". One half of the international duo CRUMBS. He has performed and taught masterclasses in improvisation all over the world for well over a decade. He is also the cofounder of "The Improv Company" and a life long improviser.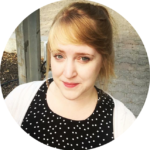 Caity Curtis is an improviser, performer and producer. She is cofounder of "The Improv Company and one half of the duo "Stephen & Caity". She is the Associate Artistic Director of this festival as well as the Regional Director of the Canadian Improv Games in Manitoba. She is amazing.
Meet our Local Heroes:
HUNKS is a sketch comedy troupe from Winnipeg, Canada. Their distinct brand of finely tuned nonsense makes HUNKS shows an engaging and unique experience. They have performed in festivals across North America including Just For Laughs Northwest, San Francisco Sketchfest, Chicago Sketchfest, and Toronto Sketchfest. They also host a weekly podcast with past guests including Mark Forward, Pat Thornton, Graham Clark, Mark Little, Jackie Kashian, and many more. It can be found at www.hunkscomedy.com
*Catch their set on on Thu, Oct 19th 8PM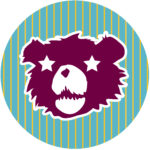 President Bear is a local sketch comedy troupe that formed in 2016. They have performed in the Winnipeg Comedy Showcase, The Winnipeg Fringe, and are a regular feature in "Skit or Die" at Wee Johnny's Pub. President Bear's sketches can be described as dark, hilarious, and about 5 minutes each.
*Catch their set on on Thu, Oct 19th 8PM
Tim Gray got his start in comedy doing improv at the University of Manitoba many years ago. Member of HUNKS, releaser of comedy album and booker at Wee Johnny's – check out www.zellers.biz for more information.
*Catch his set on on Thu, Oct 19th 8PM with HUNKS and on Sat, Oct 21st at 10:30PM in the show "Ghost Stories"

Rémi Authier is a friendly Montrealer who moved to Winnipeg almost two years ago to escape the town of Regina where he was exiled to work for the national broadcaster. He is a journalist for Radio-Canada and a member of the french improv league La LIM. Rémi is so bilingual he tends to speak both in French and English simultaneously. He nevertheless still requires subtitles when watching movies in the language of Shakespeare. 
*Catch his set on on Wed, Oct 18th 8PM at the CCFM

Ashley Burdett was born and raised in Winnipeg and dang, she loves this wintery, mosquito filled city. She has been doing improv for over 11 years, most recently with Breaking Dads and Dungeons & Dragons Improv. She has also appeared in The Winnipeg Comedy Festival, the Oddblock Comedy Festival and at the Fringe Festival in The Humourists. She won the title of Rumor's Funniest Person with a Day Job in 2016. Her style has been described as "thoughtful, honest and wickedly silly" and comedy makes her really happy. 
*Catch her set on on Thu, Oct 19th 8PM in the Sketch Ensemble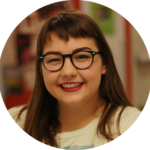 Brigitte Sabourin is a local improviser and curmudgeon. She is one half of the Theatresports duo Third Wheels, and improvises with University of Winnipeg Improv and Common Crow Improv Co. She also coaches a Canadian Improv Games team. She likes snack platters and birds. 
*Catch their set on on Fri, Oct 20th 8PM and Sat, Oct 21st 8PM with the Local Ensemble
Jesse Bergen has been improvising for over ten years. He's also a writer, designer, and podcaster. He enjoys activism, wordplay, and murder mysteries that take place on trains.
*Catch their set on on Fri, Oct 20th 8PM and Sat, Oct 21st 8PM with the Local Ensemble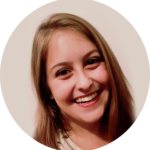 Sam Antonick is committed to making you smile and laugh. Improvisation has been a love of mine for the past 4 years.
*Catch their set on on Fri, Oct 20th 8PM and Sat, Oct 21st 8PM with the Local Ensemble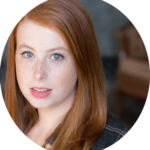 Jessina is a local actress, director, and writer who also dabbles in wardrobe consulting as well. She is very excited to say that this is her 2nd year performing in the Improv Festival and is so thankful to be apart of the festival with such talented artists. You can catch Jessina on Shaw TV's Millworth.
*Catch her set on on Thu, Oct 19th 8PM in the Sketch Ensemble

Sarah Jane Martin is a local actress, playwright, and comedic jack-of-all trades. She recently wrote and directed the highly successful play "The Doula" for the 2017 Winnipeg Fringe Festival. She often performs at the local sketch comedy showcase "Skit or Die" under the name "The Glen Murray Experience" alongside her partner Dan Huen. You may have seen her in a recent series of Recycle Everywhere commercials in which she is reprimanded by giant anthropomorphic raccoons for not practicing proper recycling habits. 
*Catch her set on on Thu, Oct 19th 8PM in the Sketch Ensemble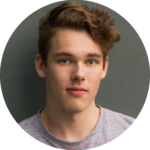 Bohdan Dyck has been in the Improv scene since grade ten when he started on his high school Improv team. He has made the journey from High school Improv to a University player and coach as well as affiliation with Common Crow as a producer and workshopper. Bohdan Dyck is on his 6th year of improv and 3rd year with The Winnipeg Improv Festival. He is very excited to be back again for another fun and hilarious festival in his home town of Winnipeg.
*Catch their set on on Fri, Oct 20th 8PM and Sat, Oct 21st 8PM with the Local Ensemble

Taylor Owens is a local performer with many years experience in improv, stage comedy, and low budget high school musicals. Taylor has performed in the Winnipeg IF, and the Winnipeg Fringe Fest. She is a cast member of the Dungeons and Dragons Improv show, as well as Sidetrack Bandits sketch comedy. She is also a volunteer for the Manitoba Chapter of the Canadian Improv Games.
*Catch her set on on Thu, Oct 19th 8PM in the Sketch Ensemble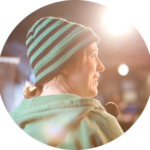 Cathy Herbert is just some fucking comedian. She is a member of the sketch troupe President Bear and you can catch her stand up act in and arounnnnnnn bla blarg plorp *fart sound*
*Catch her set on on Thu, Oct 19th 8PM in the Sketch Ensemble and in President Bear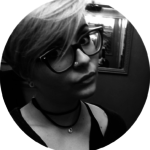 Carine Roy is a multilingual improviser who is fluent in French, english and Frenglish. Elle débute sa 5e saison avec la LIM (Ligue d'improvisation du Manitoba) cette automne and is thrilled to participate in the Winnipeg Improv Festival pour la première fois. Hopefully she can woo you with her Franco-Manitoban joie de vivre, or at the very least elle souhaite vous faire rigoler un p'tit peu.   
*Catch her set on on Wed, Oct 18th 8PM at the CCFM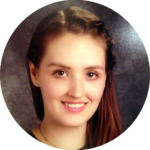 Anna E.N. Currie has been improvising for the last decade since she first got her start through the Canadian Improv Games. She likes fall, philosophizing, and (vegan) cake and is so so excited for the most wonderful time of the year (no not Christmas)!
*Catch their set on on Fri, Oct 20th 8PM and Sat, Oct 21st 8PM with the Local Ensemble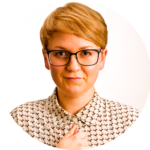 Angie St. Mars is a Winnipeg-based comedian and sketch comic. She has been featured in Winnipeg Comedy Festival, the Winnipeg Comedy Showcase and Oddblock Comedy Festival. She writes and performs regularly with local sketch comedy troupe President Bear. She is thrilled to be part of Winnipeg Improv Festival. 
*Catch her set on on Thu, Oct 19th 8PM in the Sketch Ensemble and in President Bear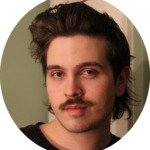 Mack Norberg
-has been doing improv for 10 years -has never performed in the Winnipeg Improv Festival before -hopes to do well -has NO fear -has made mistakes -hopes you enjoy the show/your life
*Catch their set on on Fri, Oct 20th 8PM and Sat, Oct 21st 8PM with the Local Ensemble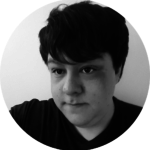 Michael MacDonald has been improvising in the Winnipeg scene for 9 years now. Falling in love with the art-form in high school, he has spent the last 7 years coaching improv teams at Garden City Colligate to compete in the CIG! This year he also has the honour of directing University of Manitoba Improv! He also loves magic and sleight of hand!
*Catch their set on on Fri, Oct 20th 8PM and Sat, Oct 21st 8PM with the Local Ensemble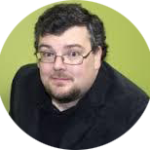 Ryan Clement is a PhD candidate with the University of Waterloo Department of English Language and Literature and a member of the University of Waterloo Games Institute, where he researches the relationship between emergent narrative, game mechanics, and participatory fan communities; as well as the possible use of this interaction for new forms of education and intercultural communication. In addition to his game studies research, he teaches at the University of Winnipeg and Brandon University. Ryan has travelled to approximately seventy countries, often spending his summers teaching future astronauts and Elon Musks at the International Space University how to use an Oxford comma. He is no stranger to improv, having graduated from Toronto's Second City Training Centre and performed as a regular cast member with Waterloo's Theatre on the Edge.
Plus more still to come