The Festival is organized by: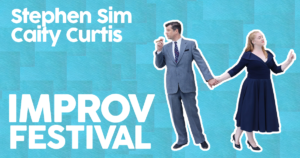 Stephen Sim is the founder of the Winnipeg Improv Festival way back in 2000. He is one half of the duo Stephen & Caity and one half of the real-time animation show Pixels. He has performed and taught master classes in improvisation all over the world for decades. He is the co-founder of The Improv Company Training Centre and a lifelong improviser.
Caity Curtis has been a professional improviser for well over a decade. She has been featured in festival ensembles and headlined in improv festivals across Canada in all the major centres. She has toured through Europe performing and teaching improv master classes (Switzerland, Italy and Slovenia). She is also the co-Artistic Director for the Winnipeg Improv Festival and co-creator of the real-time animation show Pixels.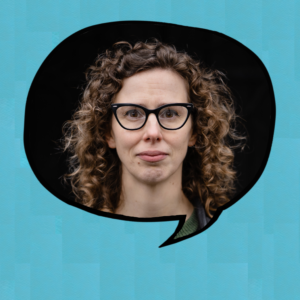 Katy Schutte has performed and taught improvisation in twenty-something countries across five continents. She is a Head Teacher and Curriculum Writer for Hoopla, the UK's biggest improv school. Katy authored The Improviser's Way: A Longform Workbook, published by Nick Hern Books. She was one of The Maydays from 2004-2022, is half of sci-fi improv duo Project2 and performs with Yes Queens, Track 96 and Hell Yeah! among others. She was an artist in residence for The Arctic Circle Project in 2022.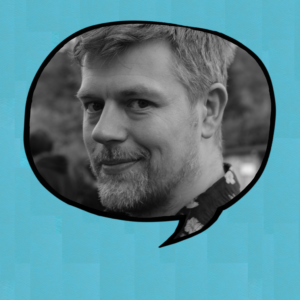 Hi there, my name's Chris. I live in the Surrey Hills with my wife, Laura and my cavapoo dog friend, Radio. I'm an improviser. I teach and perform full time. I love improv. I passionately believe it makes us better artists and better human beings. I'm a part of the senior teaching team for Hoopla Impro, the largest improv school in the UK, and I offer numerous indie classes under my own name as well. I've performed and taught in over 25 countries worldwide. I'm one third of legendary scifi improv team, Project2 and co-founder of Unmade Theatre Co with whom I've directed many theatrical improv shows including Emotion Play, NeverFolk and The Long Weekend.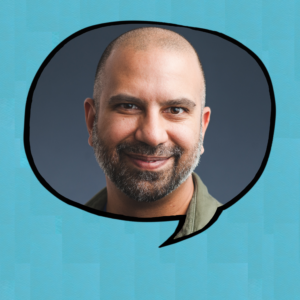 Vinny Francois has nearly 25 years experience as a professional improviser in both English and French. He's the founding director of Improv College (a global, online improv school) and Camp Zipzap (an improv camp for grown-ups in Toronto and Montreal). Vinny has performed in Just For Laughs and improv festivals around the world. He currently writes for The Beaverton.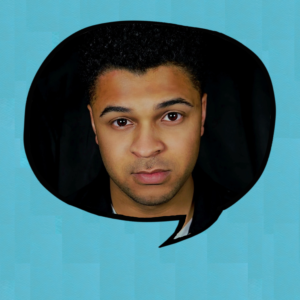 Cuinn Joseph is a Winnipeg-based musician, improvisor, and composer. Joseph has worked as an improv performer accompanist for several years with Club Soda Improv. For his work in theatre, Joseph has been awarded the RMTC Jean Murray/Moray Sinclair Theatre Scholarship, the Harry S. Rintoul Award for Best New Manitoba Play at the Winnipeg Fringe Festival, and has twice received the Charles M. Cohen Prize for the Best Original Writing in Theatre or Film at the University of Manitoba. Joseph is thrilled to be joining such a talented group of people, for a second time, as part of the Winnipeg Improv Festival!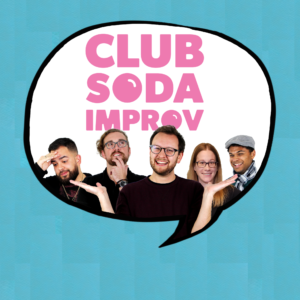 Club Soda Improv was forged in fires of friendship and has been gracing stages for many years. Club Soda is extremely excited to perform at the Winnipeg Improv Festival once again after a wild ride at the Winnipeg Fringe Theatre Festival with The Ultimate Actor's Nightmare. Follow Club Soda Improv at @clubsodaimprov
Performing with Club Soda will be:
Jesse Bergen, Luke Cecelon, Cuinn Joseph, Kevin Ramberran, Kerri Woloszyn with Monique Gauthier in the booth.