The Winnipeg if… IMPROV FESTIVAL 2018
The Winnipeg IF… Improv Festival started way back in the year 2000 and here we are in the year 2018 and improv is still making it up. The festival celebrates improvisation and has been bringing together improv performers from around the world and across the country for years. The festival has also been dedicated to creating new formats, new shows and collaborating with new artists and new arts groups. This makes for a festival that is not only hilarious but also unique and fresh.
Join us this October 18th, 19th and 20th at the Gas Station Arts Centre as we continue to bring the highest quality of improv theatre, the funniest of improv comedy and the most interesting of improvised formats.
Pre-Festival FREEEEEEEEE Show
Fri, Oct 5th at Little Brown Jug Taproom
First Fridays Improv and Writing
The second version of the Improv Festival collaboration with the Writer's Festival. This time we do a free version as part of First Fridays at Little Brown Jug. So really we are looking at writing, improv and very good beer.
Then the Festival shows at the main stage of the Gas Station Arts Centre:
Thu, Oct 18th 8PM SKETCH-PROV-MEDY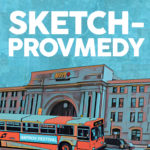 Sketch comedy meets improv comedy meets comedy comedy. What a strange and hilarious concoction will be created at this sketch comedy improv hybrid of a show. Featuring Kevin McDonald from The Kids in the Hall!
Fri, Oct 19th 8PM Pixels and Friends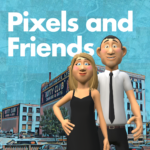 Live animation live onstage! We have collaborated with Flipside XR who have developed a real-time animation application using Virtual Reality. After a smash-hit at the Winnipeg Fringe Festival with Pixels, we are bringing the show to the next level for the improv festival stage!
Fri, Oct 19th 10:30PM The More You Know
We take a bunch of experts, we get them to talk about what it is they are experts in. Then we learn and are inspired by the knowledge to make the world a better place… and funnier… a funnier and better place.
Sat, Oct 20th 8PM Mind Readers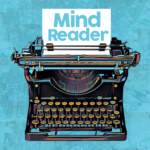 The Improv Festival continues their collaboration with the International Writer's Festival. This time taking the written word and improv into the unknown future. We will be looking at the what the future holds, what fortunes we are in store for and what is going on inside the minds of the writers and the performers.
This is a live collaboration between the Winnipeg if… Improv Festival and Winnipeg's International Writer's Festival THIN AIR.
Sat, Oct 20th 10:30PM Ghost Stories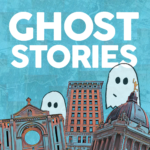 This show will feature real ghost stories that then inspire the improv show with the festival ensemble. Special guests and spooky stories.  Ghosts are real but they fear rooms of laughing people.
Gas Station Arts Centre (corner of River and Osborne)
Facebook Improv Festival event